The Radějov hunting ground was founded in 1989 and is located in one of the most beautiful corners of the Czech Republic, in the beautiful area of Moravian Slovakia on the border with the Slovak Republic. The game preserve is part of the protected landscape area of the White Carpathians. In its center you will find extensive meadows with the Kútky nature reserve, where rare protected orchids grow (orchis ustulata, orchis morio, anacamptis pyramidalis, ringworm – dactylorhiza incarnata or listera ovata).
Trophy deer and fallow deer are purposefully bred in the game preserve. However, it is also possible to see wild boar, roe deer, fox, badger, forest and rock marten, rabbit, hare and pheasant. The birds that can be seen here are buzzards, hawks, barn owls, woodcock, crested hoopoe, quail, partridge, kingfisher, pheasant, hawk, bunting, oriole, sparrow, lark, raven, crow barn owl, barn owl, barn owl, wood pigeon, turtle dove, gray heron, black stork and many others. Sometimes the sea eagle even comes here. A raccoon dog, a European beaver, was also seen here, and in the winter, beasts such as wolves and lynx also wandered here. In the past, bears also lived here.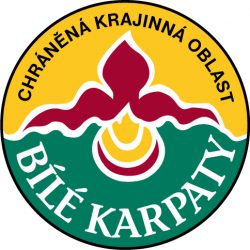 The owner of the resort is a passionate hunter and nature lover. With his colleagues he tries not only to preserve, but also to enrich the most valuable localities with their rich fauna and flora. He manages and builds a system of wetlands in a nature-friendly way (after approval by all affected authorities and in cooperation with state institutions) which increase the biodiversity of the area. In collaboration with leading scientists, he monitors local species of animals and insects (eg bats, butterflies, rodents and moles), so visitors can notice booths for bats in pulpits, booths for waterfowl in ponds and wetlands but also repaired wells and chapels. An important task is also to maintain and improve the original condition of the White Carpathian meadows, which are regularly mowed in cooperation with the Protected Landscape Area Administration and according to their care plan. To increase biodiversity, there are also 32 hives in the game preserve. Original fruiting trees are planted here, such as hazelnuts, wild apples, pears and rowans. The whole resort is located in an important Natura 2000 site.