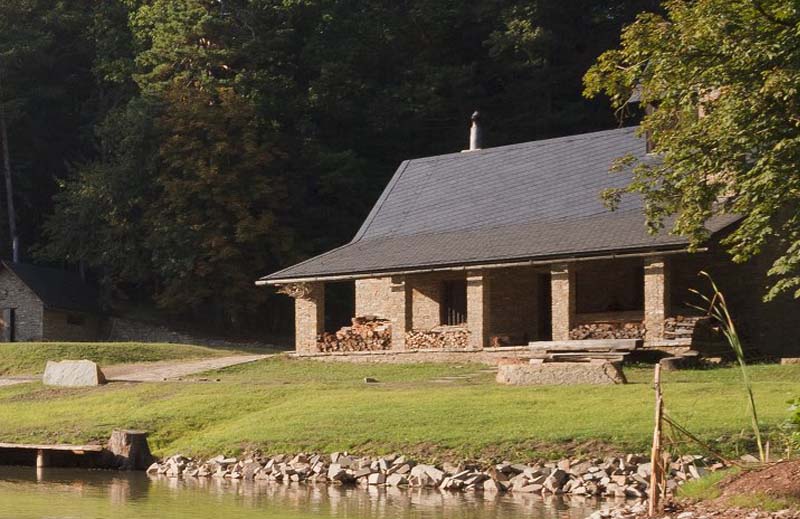 The hunting lodge Krokev is an ideal accommodation for real hunters and nature lovers who prefer direct contact with nature. In summer you can also bathe here or enjoy a boat ride, in winter you will certainly appreciate the sauna and fireplace. There is also a smokehouse in front of the cottage, you can also cook in a real tiled stove.
What else should you know
What else should you know
If you love fishing, a stay at the Krokev cabin will be right for you. You can catch fish right in front of the cottage, where there is a pond with beautiful scenery. Fishing tackle, including baits, for fishing on trout streams and ponds are prepared directly at the hunting lodge. Firewood for the smokehouse or barbecue is available in the attic.
Rent a whole, six-bed cottage
What can you look forward to